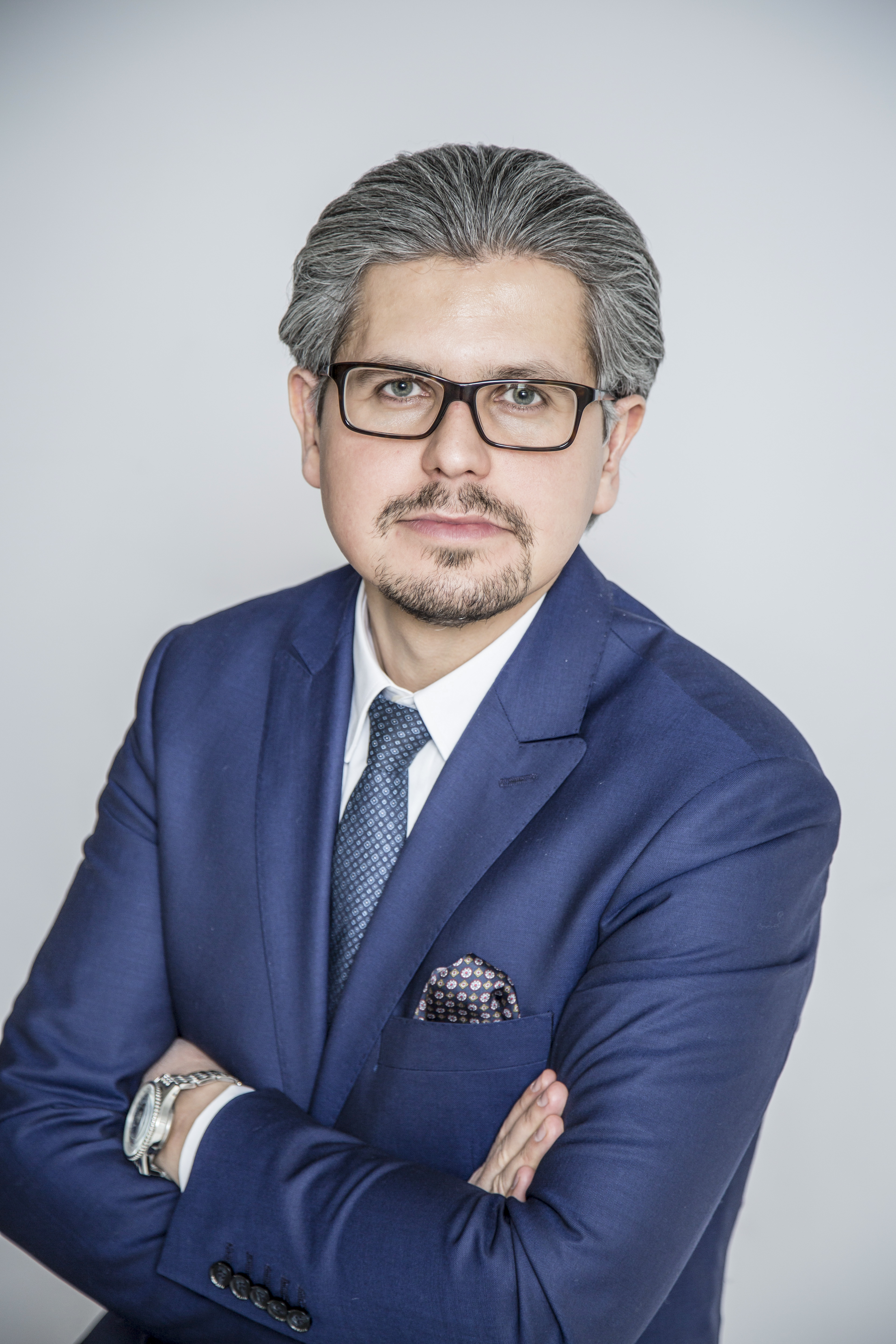 Tomasz Kierul
Chief Executive Officer
A specialist in project management. Mr. Kierul possesses extensive experience in the establishment and coordination of IT projects and in the creation of innovative telco/IT solutions.
For the past few years he has served on managing boards of several Polish companies involved in the provision and development of innovative IT services. Furthermore, working on behalf of training firms and regional foundations, he supported the development of IT and telecommunications sector by raising the levels of innovation and competitiveness within the industry and by integrating business circles with the world of science.
In the course of his professional career Mr. Kierul has effectively executed projects on behalf of private and public institutions, including the European Parliament, Ministries, Mayor's Offices, but also for corporate clients such as Siemens or Asseco.
Mr. Kierul is a graduate of the University of Technology and Natural Sciences im. Jana i Jędrzeja Śniadeckich in Bydgoszcz, specializing in IT control and management systems. He has broadened his expert knowledge by participating in various courses, including courses on project management and the protection of confidential information. He is also gaining new certificates, such as the MLPP certificate on project management using the Lent method.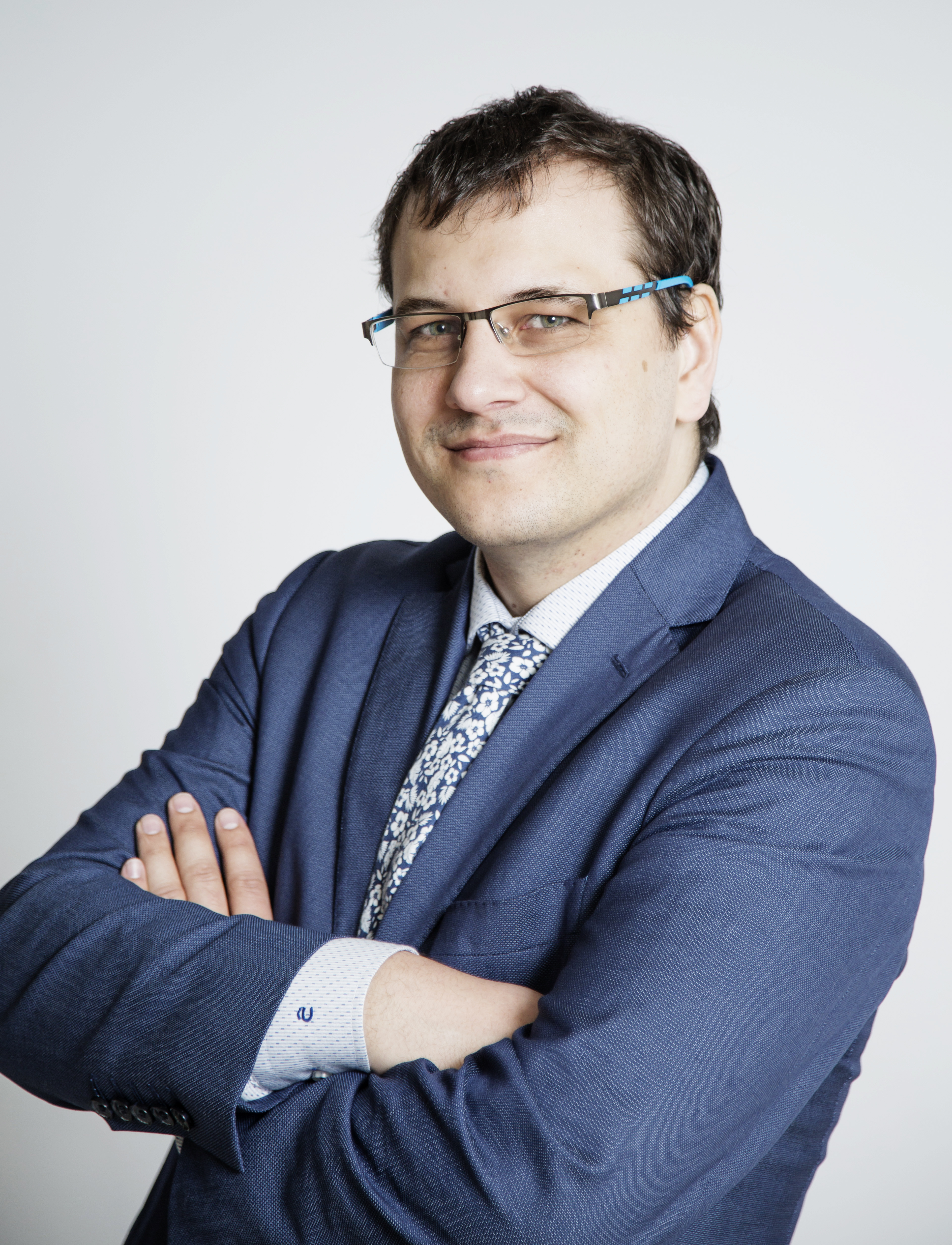 Aleksander Szalecki
Studied law at the Cardinal Stefan Wyszynski University and at the Universitad International de Catalunya in Barcelona, as well as sociology at the University of Warsaw. Completed his legal apprenticeship at the District Bar in Warsaw and post-graduate studies at the Warsaw School of Economics.

He has been involved with EU funds industry for the past decade. Over this period, he has advised over 200 entrepreneurs, ranging from start-ups up to the most innovative domestic companies. A board member of the Warsaw Chamber of Commerce and a vice president of the National Key Cluster and an active investor involved in new technologies.
More
Associate professor, Doctor of Medical Science Barbara Zegarska
An expert in dermatology and venereal diseases, as well as allergology, with over 30 years of experience. Served as the director of Provincial Dermatology Clinic in Bydgoszcz for 18 years and since 2001 has been the head of the Department of Cosmetology and Esthetic Dermatology at the Collegium Medicum in Bydgoszcz, UMK University in Toruń.

She is also a provincial consultant for dermatology and venereal diseases of the Kujawy-Pomerania province, a member of the Main Board of the Polish Association of Dermatology (PTD), chairwoman of the PTD Bydgoszcz Branch and the vice president of the PTD Esthetic Dermatology Section, a member of the European Academy of Dermatology and Venereal Diseases) and the Association of Doctors of Esthetic Dermatology.
She has worked on rejuvenation procedures, therapeutic and skin care cosmetology for over 14 years.
Professor Zegarska has authored or co-authored over 100 scientific articles published in domestic and international scientific publications on dermatology, allergology, esthetic dermatology and skin cancers. She is actively involved in scientific projects, organization of scientific conferences, interactive workshops and promotional health efforts.
Professor Zegarska has graduated as a doctor of medicine from Pomeranian Medical Academy in Szczecin in 1979. In 1988 she passed a specialist exam as a 2nd class specialist in dermatology and venereal diseases. The next step in her professional career was gaining the title of a Doctor of Medical Sciences in 1993 and a year later, in 1994, another 2nd degree specialization, in allergology.  In 2010 she has received the title of Doctor of Medical Science in the field of dermatology, based on her dissertation "Skin aging mechanisms in light of clinical, morphological and immuno-morphological research".
More
Professor, Doctor of Medical Science Lidia Rudnicka
An internationally renowned clinician and an expert in hair diseases, autoimmune diseases and skin cancers.
Professor Rudnicka begun her professional career as an assistant at the Immunopathology Unit at the National Institute of Hygiene in Warsaw. In 1987-1998 she has worked as an assistant – lecturer at the Medical Academy's Dermatology Clinic.
In the following years, professor Rudnicka has been working at the National Institute of Health laboratories in Bethesda, Maryland, completed a three-month scientific scholarship at the University of Liege in Belgium and spent over two years practicing at the Dermatology Clinic of the Thomas Jefferson University in Philadelphia in the US.
Currently professor Rudnicka serves as the head of Dermatology Clinic at the Medical University of Warsaw.
An author of over 200 publications and an active participant in numerous international associations.
In the field of popular science, professor Rudnicka focused mainly on the popularization of know-how on the prevention and early diagnosis of melanoma, including the 'Stop-Melanoma' campaign.
Professor Rudnicka, together with collaborating dermatologists, has developed the foundations for a new diagnostic method for use in dermatology and trichoscopy.
A graduate of the Medical Academy in Warsaw, she has received her 2nd degree specialization in 1994 and in the same year received the title of Doctor of Medical Science based on doctoral thesis "The role of transforming beta growth factor in pathogenesis of scleroderma". Seven years later, in 2001, she has received the title of a professor of medicine.
More
Martin Daliga, Ph.D.
An MBA graduate and an expert in requirements engineering and business analysis, Product Owner and SCRUM Master for numerous project initiatives.
He has managed effectively interdisciplinary teams, implementing the Kenneth Blanchard leadership model. In the past several years he has worked with teams of more than 200 people while implementing projects with budgets in excess of PLN 30m.
Took part in projects related to optimization of business processes and value creation in ICT clusters and raising competitiveness by using Agile practices. Active on the international markets by providing advice to numerous organizations in the field of IT development. Has a consulting practice active for more than 5 years, focusing on the creation of business value and project management.
More
Jan Trzciński
A graduate of the University of Technology and Natural Sciences im. Jana i Jędrzeja Śniadeckich in Bydgoszcz, Department of Telecommunications and Electrical Engineering.
Successfully self-employed for over a decade. As a full stack developer Mr. Trzciński is creating advanced IT solutions for local and global brands, such as VW, Nutricia Medyczna, Atlas, Oknoplast, TVN, Jean Louis David, Ustronianka, Diagnostyka, GPEC.
Przemysław Romanowicz
An expert in transport and logistics. Served as transportation specialist at PCDS in Bydgoszcz. Additional interests include corporate finances and the capital markets. An active participant of the capital markets.